With the tire tracks in the background, this Harley-Davidson-themed wallet is perfect for that mobile phone, keeping it protected inside its case.  There's also room to carry your cards and anything else of value so you can keep it close to you.

3.99 Oz. One side Printing.
Made from PU leather. Wallet purse with hand strap.

Combine 1 cash compartment and 3 card slots for carrying credit cards and cash.
Compatible with Phone sizes ranging in length from 151mm to 165mm and width from 60mm to 80mm.
Easy to open and close.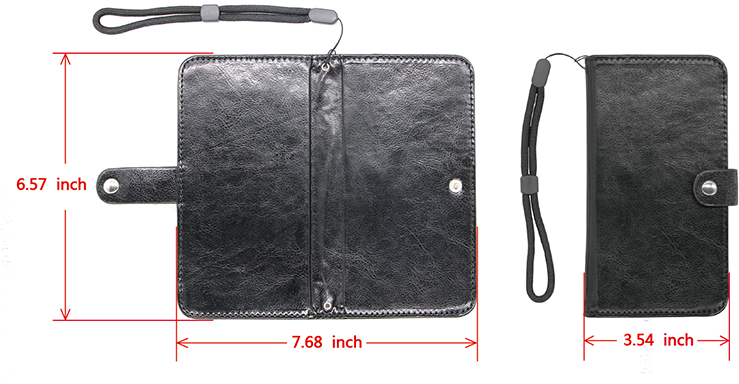 COMPATIBLE WITH MANY PHONE MODELS